Old Junction Boatyard on the Grand Union River Soar navigation in Syston, Leicester has been trading as L R Harris & Son for over 40 years and remains a family owned & run business.
The marina has 24-hour security as the family live on site. The main rear car park gates give daytime access to all marina moorings by means of a security key, these are then main security locked between 9pm and 9am.
Moorings (when available) can be taken on monthly, quarterly, half yearly and yearly terms. All are paid in advance & are non refundable or transferable.
Mariner, Suzuki & Tohatsu are our main suppliers but others may be available to order.
Services & repairs are undertaken on most makes of inboard and outboard engines, and also some outdrives. Spares are available for most makes of engine- genuine & pattern parts.
Our mechanics have over 50 years experience between them and take pride in all the work they do
As well as a very well stocked chandlery shop, you can also purchase 2-stroke and 4-stroke oils, spark plugs, control cables, steering cables and complete systems.
Mail order service is available - all major credit cards are accepted along with Paypal.
In short, if you need anything for your boat, this is the place to call.
OPENING HOURS
MONDAY 9am -5pm (Bank Holidays 10-4)
TUESDAY 9am -5pm
WEDNESDAY - CLOSED ALL DAY
THURSDAY 9am -5pm
FRIDAY 9am -5pm
SATURDAY 9am - 5pm
SUNDAY 10am - 4pm (Excl November, December/January & February when we remain closed)
A defibrillator
was installed on site in 2015 in memory of Mrs Jean Grant
- it is
available for use by any member of the public who needs it.
If someone is showing signs of cardiac arrest, phone 999 and give your location - they will inform of the nearest sited defibrillator.
This one is handy for users of the towpath and also Watermead Country Park and local areas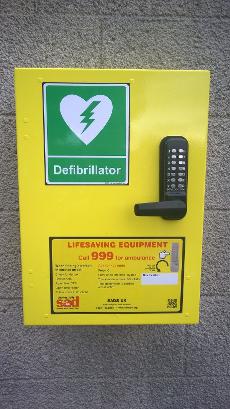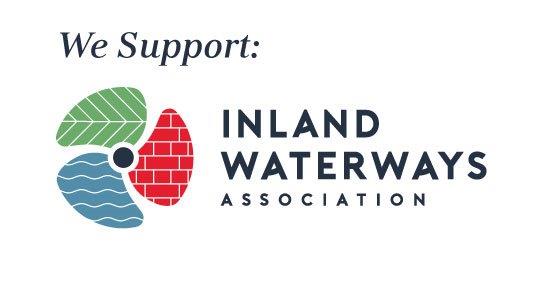 To follow us on Facebook click here