Old Junction Boatyard on the Grand Union River Soar navigation in Syston, Leicester has been trading as L R Harris & Son for over 40 years and remains a family owned & run business.
The marina has 24-hour security as the family live on site. The main rear car park gates give daytime access to all marina moorings by means of a security key, these are then main security locked between 9pm and 9am.
Moorings (when available) can be taken on monthly, quarterly, half yearly and yearly terms. All are paid in advance & are non refundable or transferable.
Mariner, Suzuki & Tohatsu are our main suppliers but others may be available to order.
Services & repairs are undertaken on most makes of inboard and outboard engines, and also some outdrives. Spares are available for most makes of engine- genuine & pattern parts.
Our mechanics have over 50 years experience between them and take pride in all the work they do
As well as a very well stocked chandlery shop, you can also purchase 2-stroke and 4-stroke oils, spark plugs, control cables, steering cables and complete systems.
Mail order service is available - all major credit cards are accepted along with Paypal.
In short, if you need anything for your boat, this is the place to call.
OPENING HOURS
MONDAY 9am -5pm (Bank Holidays 10-4)
TUESDAY 9am -5pm
WEDNESDAY - CLOSED ALL DAY
THURSDAY 9am -5pm
FRIDAY 9am -5pm
SATURDAY 9am - 5pm
SUNDAY 10am - 4pm (Excl November, December/January & February when we remain closed)

FROM APRIL 1ST 2019 THE BOAT SAFETY SCHEME REQUIRES THE PROVISION OF CARBON MONOXIDE ALARMS - PLEASE SEE THE PDF FILE BELOW
Thanks to wonderful family, friends & customers we have raised an incredible £410.00 during our Macmillan coffee morning this year. We have also, over the course of 2018 had some bric a brac items donated to us to be sold to benefit Macmillan - these have raised an additional £350.00 - all from 10p - £10.00 here & there!
On our two previous Macmillan coffee mornings we have raised a total of around £450.00. Add this to the £250 ish we donate to buy the cakes & coffees that is quite a substantial donation to a great charity.
We couldn't do it without you - so thank you all so very much - you are all AMAZING!!!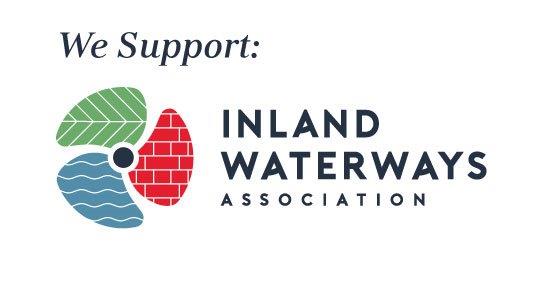 To follow us on Facebook click here